From the pages of  P.D. Workman
Featured for the Brain to Books Book Blast
"Brilliant Masterpiece"
Fans of Jodi Picoult and S.E. Hinton will love Questing for a Dream, award-winning author P.D. Workman's compelling and poignant account of Native teen Nadie Laplante's quest for meaning and purpose. This thought-provoking and eye-opening story of poverty, prejudice and addiction will inspire readers of all ages and remind them that they are not alone.
Nadie is a bright but rebellious teen growing up Manitoba Cree. Living in abject poverty, she tries to help care for the younger children in the band. Devastated by the drowning death of her little cousin and unable to overcome her grief, Nadie leaves the band.
How can she find her own place in a foreign world where she is abused and discriminated against, and for the first time in her life, completely alone?
By the author of the award-winning Tattooed Teardrops and Ruby, Between the Cracks, this engaging and unforgettable story of Nadie's journey to find a place in the world amidst heartache and hopelessness will inspire you to face your challenges with courage and become a happier and stronger person.
---
Author Bio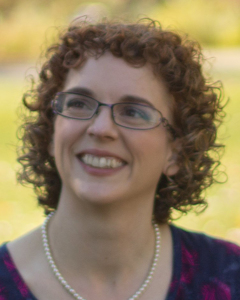 Award-winning author P.D. Workman writes riveting young adult/suspense fiction about mental illness, addiction, and abuse. P.D. Workman is a devout wife and a mother of one, born and raised in Alberta, Canada. She loves to read, to listen to audio books, and to share books out loud with her family. She is a technology geek with a love for all kinds of gadgets and tools to make her writing and work easier and more fun. In person, she is far less well-spoken than on the written page and tends to be shy and reserved with all but those closest to her.
You can find P.D. Workman on Twitter and Facebook.
Contact P.D. Workman
That's me… now tell me about yourself!
Questing for a Dream is on for $0.99 for the Brain to Books Book Blast.
You can also enter to win a signed paperback copy of Questing for a Dream and some cool Canadiana prizes in my "Summer is Short on the Prairies" Canadiana Prize Pack! Be sure to sign up for your chance to win.
---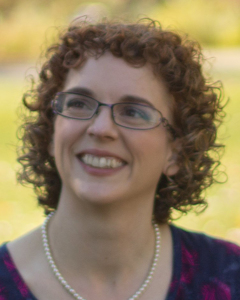 Ask me anything!
Now is your chance to ask me about my books, my writing process, or my background.
What burning questions do you have?
---
Who wants to play a game? Online scavenger hunt!
Jump in for a chance to win an ebook copy of one of my books!
Can you find:
A summer reading list for middle school kids
A Goodreads list about a challenge kids face today that is important to you
A charity that promotes literacy in your state or country
A quote about reading by your favourite author
The opening line or your favourite YA book
Which of my books would you like to get for free if you win the draw?
Extra entry in the draw if you tweet one of these items! (include my twitter handle so I see it! @pdworkmanauthor)
---
I have three freebies going on right now!
[bookcover: Deviation|20458880] Deviation, Breaking the Pattern #1 (Young Adult) is free on Kindle and all major ebook sellers.
[bookcover: Looking Over Your Shoulder|18849179] Looking Over Your Shoulder (Mystery/Suspense) is also free on Kindle and all major ebook sellers for a limited time only.
[bookcover: In the Tick of Time|29602497] And my newest release, In the Tick of Time (Suspense) is free only through my website. In the Kindle store, it is on sale for $0.99, which is a steal, but if you want to get it free, you have to sign up here.
---
Award-winning fiction